Sorry for all the questions! Is the framerate of the stitched audio file really 30 and not 29.97? The reason I'm asking, is that I'm having trouble matching other material (separate video of the scoreboard, external audio recording) to the stitched output file. I can match them perfectly to the source material, but it quickly drifts against the stitched file.
The odd thing, is that Windows reports different total time for the video files, even though I am stitching the entirety of the source material. For example the source file properties are: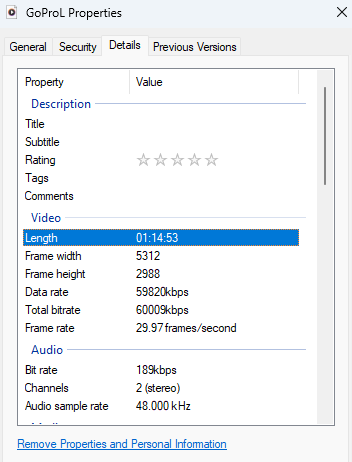 and the final stitched file is: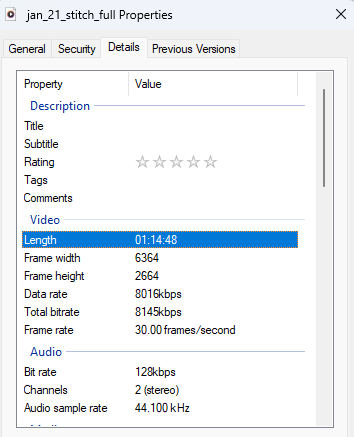 Note the difference in the total time. There is a 5 second discrepancy in total time…
Update: I exported the audio with the stitched video, and it starts out fine, but is completely out-of-sync by mid way through the game. Maybe I'm doing something wrong? Thanks!